Moving Walls is now available for pre-order! Available on Amazon Canada
, Amazon USA
, and Amazon UK
. Also available as a digital download on Amazon.com
!
Hospital Music Cover Released
June 10, 2007 03:28 PM UTC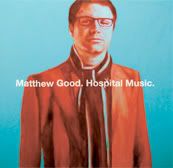 Matthew Good's website has undergone an overhaul as well as released the cover art for the upcoming album, Hospital Music.
As we announced in April, Jeremy Crowle is the artist behind this new cover. For more interesting facts about the album check out our albums section.
Hospital Music is set to be released this July 31st, 2007.
Note: If you were invited to the XM Radio special, the show has been postponed to the end of July.
Mystery Box
Related Articles
Swag


We heard you like shirts. All the proceeds go to our monthly server bills.